We know, Different types of way are available to the internet, which helps to make money online like monetize your blog on Google AdSense, Mediator marketing like Affiliate marketing, CPA marketing and more than 1000 of way.
Most bloggers choose to scale their earnings from Google AdSense. But did you know that Google Adsense is not the only way to make money?
One of the most powerful ways is through sponsorship. Sponsorship is one such medium, which can give you a lot of money. There are generally two types of sponsorship, one is direct sponsorship and the other is indirect method.
Direct Method of Sponsorship: If your blog is very popular then you can contact the big companies for sponsorship to promote their products.
In-direct Method: With this method you have to contact some companies, to get sponsorship. All these companies send you requests for products from big advertisers, for posting on your blog and giving you a good amount for it.
One such company is flyout.io who bring you sponsors and you can earn good money instead. In this Post We will honest review in Flyout.io.
This is Flyout.io!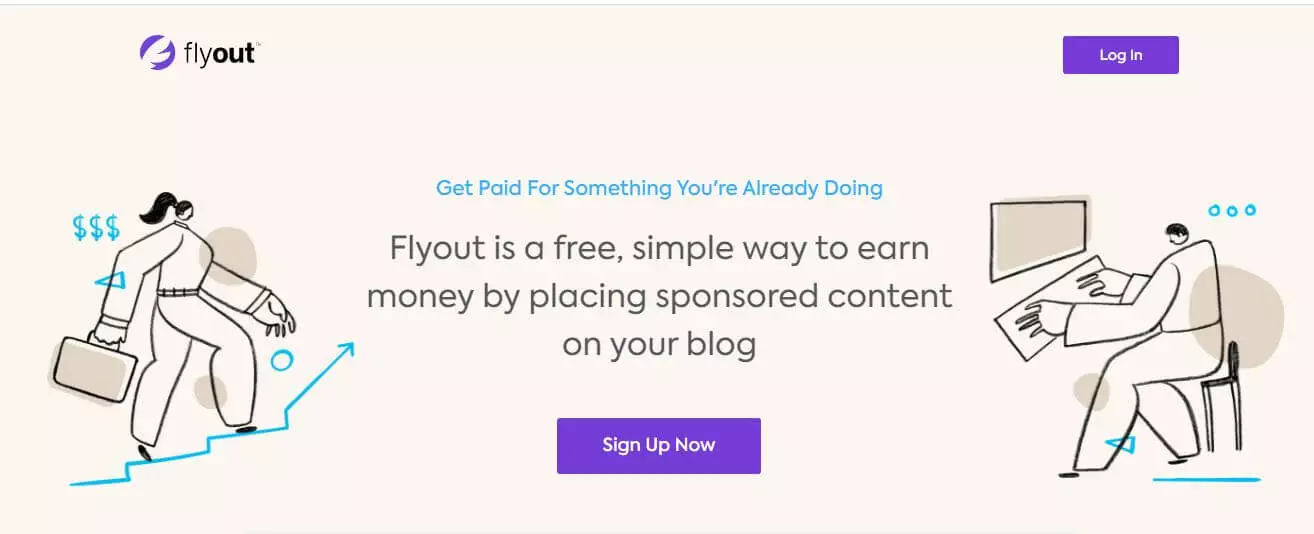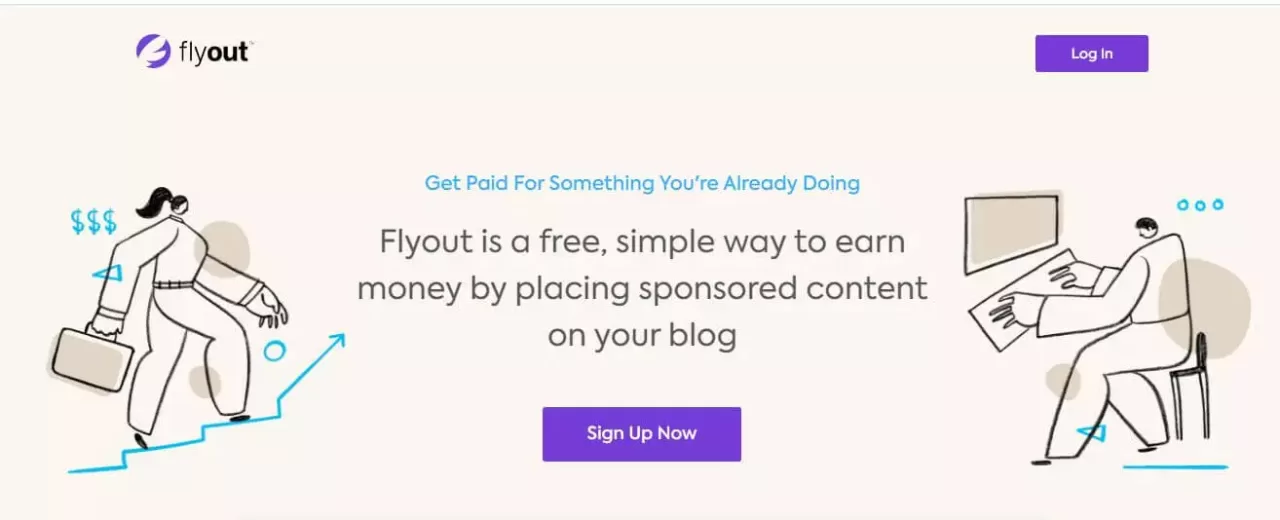 Flyout is a Smartest way to make money to placing the Sponsored Content on your Blog. This allows you to easily convert your simple blog into a money making blog.
How Flyout Works?
If I think you are a website publisher, then advertisers like you pay to promote their products by registering on this website. The flyout here distributes the rest to the publisher with its own commission as a mediator.
You can directly set a specific amount for your blog, and you can place an order through the flyout dashboard if the publishers' budget matches your charged amount.
After the sponsor sends you the article, you have 3 days to post the article on the blog. You can post directly on the blog or post the article by customizing. You can select the any options for it.
First you need to send a register request to this company, then after giving the flyout team approval you will get the sponsored content.
Sponsored content will be credited to your flyout account within 10-15 days of posting on the blog. Then after fulfill minimum payout eligibility will be credited to your bank account through PayPal.
Eligibility for Listing your Blog
As I say in the past, First you need to approval for the Flyout Team, Then you can get Sponsored Post. So We will Share basic Eligibility Point, Which you can easily follow to get flyout approval.
Before submitting your blog to flyout, you need to check if your blog has 10k monthly visitors, if any, then you can easily get approval.
Remember to give guest access to Google analytics when listing your website on flyout.io, the team will check your blog and give approval accordingly, so be sure to give the correct information.
The flyout team checks very carefully like Google Adsense so be sure to keep your blog neat and clean.
Before submitting your blog, make sure that you do not have a bad record in the last 6 months, such as site down, spam backlinking, etc.
Make sure you have at least 100 good quality posts on your blog.
Some mandatory Pages are must be needed to get approval of Flyout like Privacy policy, Terms & Condition, Contact us and About us.
Which Categories are not approved?
If your blog falls into all of these categories, you will never receive a flyout update. I discussed the categories below
♦ Adult blog topics
♦ Gambling & Dating blogs
♦ Blogs promoting casino and Drugs
♦ APK downloading blogs
♦ Users generated Content Blogs
♦ News blogs that are automated
♦ Status blogs for WhatsApp, Facebook
♦ Quotes and Shayari blogs.
♦ Blogs publishing exam results
How to Register with Flyout.io
You can easily list your site on flyout.io in four simple steps, so let's take a look.


Then Click on Signup Now button.
First Step
Then you have to list your site. Now fill your Site URL with (include your http or https) and click the Check Eligibility button.
Second Step
Then you need to verify the ownership of your domain. There are three methods to verify your Domain Ownerships. like
By filling out the DNS record
Upload the HTML file in your Root folder of the hosting
Placing the meta tag in your Head Section.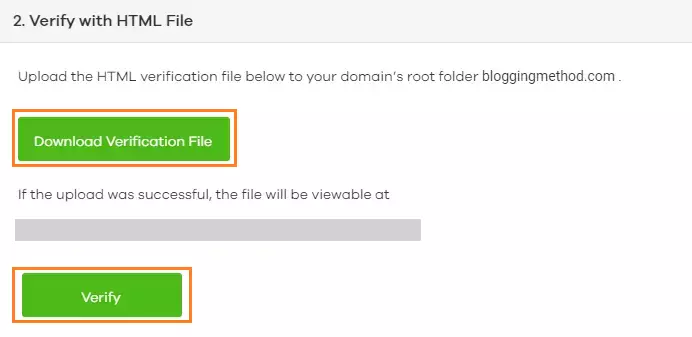 Third Step
Then fill your Blog details like blog Categories and Contact number fill the all information which are required.
Final Step
Now you can authenticate your Google account and navigate your email id and Click here. Then automatically create a Flyout account.
Once the account is created you will never be able to change the email address of your account so be careful and give the correct email address as sponsors will contact you with this email address.
Now You have Ready to Submit your Blog on flyout. The flyout team will verify your site within two to three days and if approved you will receive sponsored posts on your site.
How to publish an Content?
When advertisers or major publishers do something to publish articles on your website, they need to accept that request through your Fly Out Dashboard. You will have a total of three days to accept the offer.
If you do not respond, the offer will be automatically rejected. This will greatly reduce the richness of your account which is very bad for the reputation of the account. So definitely try to respond fast.
Automate your Process

When you create your Flyout account, Then you will see a option of Instant Publishing . Then Click on apply.
You can use the OAUTH Plugin, This WordPress plugins is allow to Automatically Post the Sponsored articles in your Blog to using the JSON API.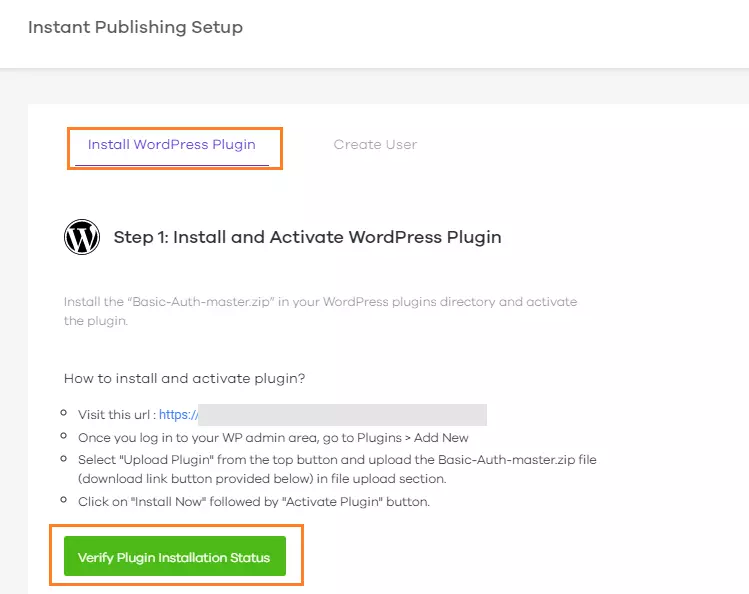 If you have Setup the automation Process, Then you don't have to take permission for each blog post separately, everything will be automated.
** But I think you should check every article manually before posting. Of course, we have to see the quality of the article and whether Google AdSense policy is violating.
Otherwise your blog may be blacklisted in Google search engine, then your article will not appear in any search engine.
What is the Payout date?
Flyout publishers usually pay between 14-15 months after the order is delivered. This means that if you post an article between January 1 and January 31, you will receive a payment between February 14 and 15.
You will receive $ 15 for each article published after the first flyout, and the older your account, the higher the price of your article.
Payment Method
Indian users can take their payments in two ways, one through bank account and the other through PayPal.
If you want to take payment through bank, you have to link the bank with the flyout account, then you can take payment and for that you have to fulfill the minimum threshold of $100.
In other countries PayPal is the only option to receive payment, For that you have to fullfill the threshold of $ 100.
Make money with Promoting Flyout Affiliate
In addition to sponsor posts, you can earn money with Flyout through its referral program. You simply need to move Flyout to your Blogger friends.
If someone registers with your link and that blog is approved by Flyout, you can earn $ 15 per blog.
Here the 3 Simple Step, You can Join the Flyout affiliate Program —
♦ Create a Flyout Account and Open your Dashboard.
♦ Then you will See the Affiliate Program in the below section.
♦ Now You will get the affiliate Links and you can Promote your blog, Social media etc.
♦ Also Read this Review:
Customer Support
There Support team is very responsive and flexible and If you are a Newbie, you will get all kinds of help from here like Account Setup, Payment regards, tracking issues etc.
Is Flyout.io a trust-worthy site?
If you are a blogger and any question comes to your mind that this site is really trustworthy.
Then I would say you can believe with your eyes closed. It is a completely trusted site and more than 2500+ bloggers have registered here so far and are earning good revenue from monetize there blog.
If you want to make extra income from your blog without AdSense monetization then you can definitely try flyout.io.
Conclusion
If your AdSense CPC is very low but your blog receives a lot of traffic every day then you can definitely use this site to monetize your blog.
Getting Flyout sponsorship is easy but its terms and conditions are a bit strict but if you can follow these you can generate a good amount of revenue monthly from your blog.
I hope you love this Flyout.io review. If you have any doubt or questions, You can definitely comments in below this article.
Note: If you sign up on this site for my link too, I will get some commission from it. Which will motivate me more for my work, you don't have to pay any extra charge for it.