Do you want your work as well as the environment to be preserved and pollution to be reduced so that human life flows normally?
If you are a web developer then green hosting may be best for you because they focus on their good service as well as environmental protection. They have low carbon footprints in the air.
They have a low carbon footprint in the air. They run their servers, usually using unconventional energy mediums and their latest technology, which allows their servers to operate at very low power consumption.
We have reviewed many types of web hosting on our site. But this is the first time we are reviewing the best eco-friendly web hosting with the environment in mind, that is Greengeeks Hosting.
About the Greengeeks Hosting
The Greengeeks Company was founded in 2007 in Los Angeles, California, and has more than 300,000 sites to date. Most companies consume huge amounts of energy to run their servers but greengeeks produce their energy from complete windmills.
If You are finding the best Web hosting Service with Eco-friendly. Then Greengeeks provide the most affordable and give amazing features. Everyone can use there Hosting Plans Beginners to Expert level. It's also a Partner by EPA Green Power.
10 Amazing features that you will love on Greengeeks
We will tell you, 10 amazing features, and the benefits that You will love on Greengeeks. People love him more because of some of the unique features of Greengeeks Hosting. Discussed below.
1. Free Top Level Domain
Greengeeks offer Free domain. Greengeeks Hosting offers a completely free domain for one year with any of their hosting plans. I think it can be a good hosting for beginners because you don't have to pay for the domain for one year.
When your domain validity expires, you can easily transfer your domain to another domain registrar. I mentioned the name of the Top 15 cheapest domain registrar company in another article, you can read that article.
They will be extended as long as you use their hosting. In my opinion, this may be the best hosting for a beginner.
2. Unlimited SSD Web Space
Greengeeks offers unlimited web space in all their plans, built entirely on SSD (Solid State Drive) technology. This allows all types of data to be transferred very quickly. Only the price of the plan depends on the number of the website are hosted.
3. Free Website builder
They also offer Website Builder that if you do not have the experience to build a website, then with the concept of Simple Drag and Drop through Website Builder, you can easily create any type of website, especially a portfolio website in an instant.
Thai is Absolutely Free of Cost. I think this is a good thing for beginners.
4. Wildcard SSL Certificate
If you use Greengeeks hosting they will give you a Wildcard SSL certificate for free. If you use their unlimited plan then you can host unlimited sites here and with each of them, you will get a free SSL certificate on each website.
5. Unlimited E-mail Accounts
If You are Starting Your business Website, then You Need business email. Business email is not a normal email like abc@gmail, business email like that support@yourcompany.com.
If you use hosting from other companies you may have to pay for this business email separately monthly free or yearly but you will not have to pay any charge for this hosting. You can create a free unlimited business email with the help of Greengeeks hosting.
6. Good Uptimes
Hosting provides good uptimes to your site so your site will never go down and will work the fastest. Research has shown that greengeeks hosting has provided 99.99 percent uptime to their customers in the last one year.
This means that this hosting provides the best service at the best price.

6. CDN integration
If you operate a big Website like an Ecommerce Site, Real estate Website, Then You need CDN Services. CDN means a Content delivery network. It improves your Website Speed and delivers better Security.
This hosting Company Provide Free CDN Services and also help to add CDN integrate to your website.
Read more: Best Hosting for Absolute beginners
7. Free Daily backups
Sometimes the website crashes for some of our mistakes while we are working on our site but if you have backed up before then you will get your site back as before.
Many other companies have to pay thousands of rupees per month for this backup service but greengeeks will give you a completely free backup service, which will create a new backup on your site every day.
If you see any kind of error, you will return the site to its previous state.
8. Live Customer Support
Customer support service plays the biggest role in any hosting company. greengeeks hosting is a hosting company that provides the best customer service for all customers. Their life support service is up to 24×7, which means you can query them at any time and you will get an instant reply.
9. Free Website Migration Service
If you plan to move to this greengeeks hosting then you have nothing to worry about, you can easily migrate your website from any hosting to this hosting with its free migration servicing.
Many hosting companies charge you from Rs 1,000 to Rs 2,000 per month for this migration service. But greengeeks is providing you free migration service. I think this could be a good thing for newbie bloggers
10. 30-day money back guarantee.
There are many hosting companies that offer you a 30 day money back guarantee, including greengeeks and a company that offers you a 30 day money back guarantee.
If you are not satisfied with their service, this company will refund you in full within 30 days. The only condition is that you have to be notified within 30 days only then you will get the full refund in the bank account.
Types of Greengeeks Hosting Plans
Greengeeks Provide more amazing and affordable hosting plan. They Provide four types of Hosting that Web Hosting, WordPress Hosting, VPS Hosting, Reseller Hosting.
1. SSD Shared Hosting
Like all other hosting companies, SSD Hosting provides you with this hosting and you can create any kind of Custom made website, WordPress site is very easy. This an unmanaged type hosting Service slot.

2. WordPress Hosting
Greengeeks also Provide managed type WordPress hosting, which means especially optimized for WordPress. WordPress is a CMS software that consumes a lot of resources in any hosting, so it is very important to optimize WordPress in any hosting.
Similarly, Greengeeks provides WordPress managed hosting services, the price of which is similar to normal hosting. You do not have to pay any additional charge for this.
| | | | |
| --- | --- | --- | --- |
| Features | Lite Plan | Pro Plan | Premium Plan |
| No. of Hosting | 1 | Unlimited Websites | Unlimited |
| Spaces | Unlimited | Unlimited | Unlimited |
| Bandwidth | Unlimited | Unlimited | Unlimited |
| Email accounts | Unlimited | Unlimited | Unlimited |
| Domain Validity | 1st Year Free | 1st Year Free | 1st Year Free |
| CDN Service | Free CDN | Free CDN | Free CDN |
| Installer | WordPress | WordPress | WordPress |
| Performance | Standard | 2x Optimized | 4x Optimized |
| Cache | LSCache Included | LSCache Included | LSCache Included |
| Pricing | $2.95 /mo | $5.95 /mo | $11.95 /mo |
WordPress Hosting Plans
3. VPS Hosting
VPS Hosting stands for Virtual Private Server. Greengeeks also provide a VPS type service. This means Cloud-based Service, You may prefer a virtual private server as a dedicated server.
Greengeeks have provided as the same type of Web server but there pricing is different from other types of hosting services, who are described in below
| | | | |
| --- | --- | --- | --- |
| Features | 2GB Plan | 4GB Plan | 8GB Plan |
| Ram | 2GB | 4 GB | 8 GB |
| vCPU | 4 | 4 | 6 |
| Storage | 50GB SSD | 75GB SSD | 150GB SSD |
| Bandwidth | 10 TB | 10 TB | 10 TB |
| SSL | Free SSL | Free SSL | Free SSL |
| Migration | Free Transfer | Free Transfer | Free Transfer |
| Data Center | USA & Canada | USA & Canada | USA & Canada |
| Pricing | $39.95 /mo | $59.95 /mo | $109.95 /mo |
VPS Hosting Plans
5. Reseller hosting
Reseller hosting is a large type hosting server that the company provides you for your hosting service business. This means that if you want to start a hosting service business, you have to buy hosting from this main reseller hosting provider and you distribute it to your customers.
As many companies buy services from Google Cloud, many small hosting companies like SiteGround provide their customers with hosting services.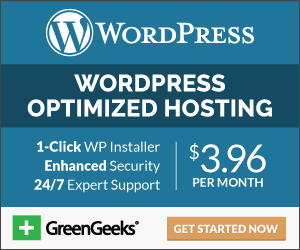 | | | | |
| --- | --- | --- | --- |
| Features | Lite Plan | Pro Plan | Premium Plan |
| Bandwidth | 600 GB | 800 GB | 1600 GB |
| Storage | 60 GB SSD | 80 GB SSD | 160 GB SSD |
| No. of cPanel | 25 cPanel | 50 cPanel | 80 cPanel |
| SSL Certificate | Free | Free | Free |
| cPanel Migration | Free cPanel Migrations | Free cPanel Migrations | Free cPanel Migrations |
| Green Hosting | 300% Eco-friendly | 300% Eco-friendly | 300% Eco-friendly |
| Pricing | $19.95 /mo | $24.95 /mo | $34.95 /mo |
VPS Hosting Plans
How to Grab Best deals for Black Friday
If you want to Purchase the Best Eco-friendly High-quality Hosting affordable hosting on Greengeeks Hosting to Best deals of Black Friday. Follow our Step up guides to get Best back Friday deals.
STEP 1: Click the Best deals for black Friday of Greengeeks Hosting. Then You Redirect the main offer page.
STEP 2: Choose your perfect domain name. You Should Choose TLD domain name extensions like (.)com, (.)net, (.)org, (.)XYZ, etc, and Choose Your Hosting Plan.
I recommend to you, If You are Beginners, Then you should use the LITE PLAN. If your thoughts are big, then it is better to use your PRO PLAN.
STEP 3: Then Click on the next step and fill your name and Contact information.
FINAL STEP: In the end, you have to buy hosting with credit card information. Your credit or debit card must be internationally acceptable.
Conclusion
Hopefully, take a look and enjoy yourself! You've got a good and helpful review on greengeeks hosting. If you have any doubts, please comment, we will try to give you the correct answer. Thanks
FAQs For Greengeeks Hosting Service
Is Greengeeks Hosting Good?

Greengeeks hosting is the good and Eco-friendly hosting company. There Service is Just awesome. Excellent Support and affordable Price.

Is Greengeeks any good for WordPress?

This hosting also offer dedicate WordPress managed hosting service. When means There server specially optimized for WordPress.

Where are GreenGeeks datacenters?

Greengeeks Hosting provides its data centers around the world with CDN services, such as Chicago (US), Phoenix (US), Montreal (CA), and Amsterdam (NL).

Does GreenGeeks offer any reseller hosting options?

Yes! Greengeeks also provide Reseller hosting plans to according there cPanel amount. There are three plans thats are RH-25, RH-50, RH-80 etc.

Will GreenGeeks help me to transfer an existing site?

Greengeeks hosting also offers Hosting migration Service. If you are purchasing there any hosting Plans, with it the migration plan will provide you absolutely free, which you have to pay a large amount of charge on other hosting.