Add Google Analytics Code to Track your User activity
WHY IMPORTANT:
Google Analytics is a Free Monitoring tool. So add google analytics code and monitor your user activity like Country, Visiting time, Visiting Source, Active users but Can't Show the Personal details
General, they are using on Website or Web Applications. This is a Very Useful tool and They are Real-time monitoring on users Position on Graphical View.
HOW TO GENERATE ANALYTICS CODE
Open Your Existing Gmail >> Sign in Now Google Analytics
Fill Your Website Details
ACCOUNT NAME >> Anyone
WEBSITE NAME >> Put Your Website name ( Not important to Correct)
WEBSITE URL >> Fill Your Website URL (Should be Correct)
INDUSTRY CATEGORY >> Your Website/blogs Niche.
Finally, Submit Your Correct Details.
Next To Generate Your Google Analytics Code and Get Codes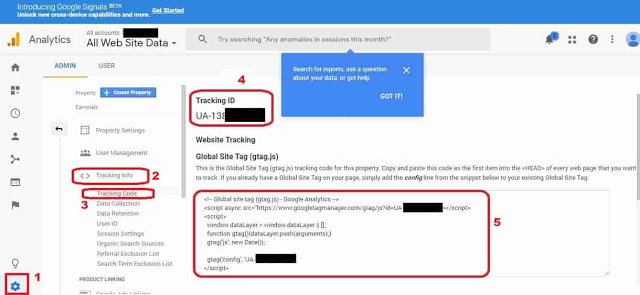 First Tracking ID is Place Your Blogger Dashboard Then Copy The Google Site Tags Codes and Place Your Theme Section to your blogs. See the Picture to below.
IF USING GOOGLE BLOGGER
Blogger Dashboard >> Settings >> Others >> Analytics Web Property ID (Place the Tracking ID)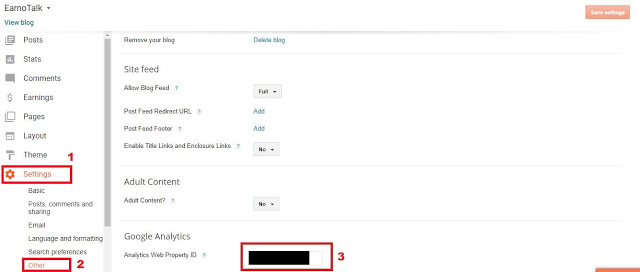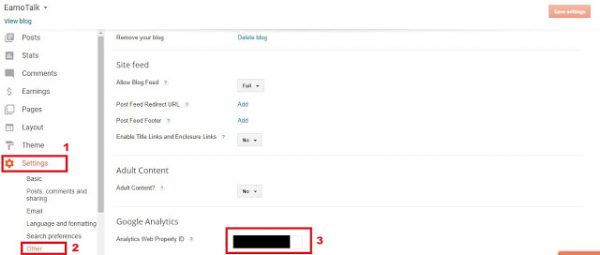 Then Place the Analytics Tags Codes.
Google Blogger Dashboard >> Theme >> Now Open on HTML Section >> Press on CTRL + F .
Then Type on <head> . Then Enter and Paste the Analytics Site Tags Code and save Themes.
Now You are Successfully Placed Your Google Analytics Code. Now You can Track Your User Visiting Data through the Graphical Presentation.
Thanks For Reading Article Please Rate Our Post.