We know that Google Blogger is a free popular blogging platform. When Google Blogger was first published, its design was very unprofessional.
But now Google Blogger's design is much better than before and the user experience is much better. In this blog we have already posted a lot about Google Blogger development. The links are given below.
What is Favicon and where it can be seen?
Favicon means Fav+Icon, If you want to understand in other language, Fav means favorite icon.
Favicon is the Homepage and Every Page of the Blogger site and it can be seen at the top of the browser tab and you will see it next to the search results of search engines. Favicon is a very useful thing in the case of SEO.
This article will show you how to add Favicon on Google Blogger.
Favicon Image Size
Ideal image resolution of favicon image, always Square means 512×512, So that the icon is clear and easily seen from above the browser and the memory size of the image needs to be within 100kb.
How to add Favicon on New Google Blogger
Stay tuned for the complete process I showed below
First of All, Open your Blogger site to using the blogger.com
When Open your Blogger Dashboard, Then Click to Settings Option.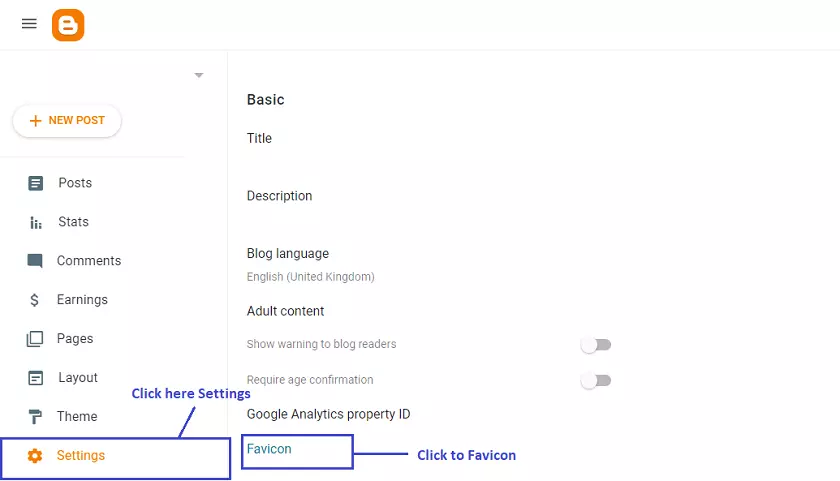 After opening the settings option you will see above there is an option called Favicon. Then Click now and Open a new Tab, that is Configure Favicon Page.
Then Click the Choose file and Select the Fav Icon (Image) and Click to Save Option.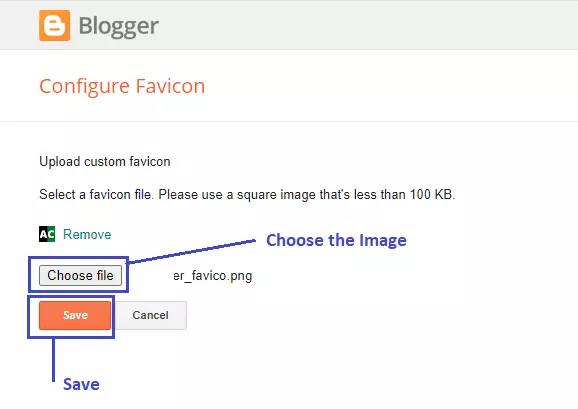 Congratulation! You have Successfully add the Fav Icon in your New Blogger Site.