Navratri Festival is Coming on October of 2021. This is a good chance to make money. You can Download This Navratri Wishing Script and Change their ads Code and Make unlimited.
You can Viral this Script to WhatsApp, Facebook, Depend on your Social Network. This is Completely Free and Mobile-friendly Script .
Requirement:
Fully Approved Adsense account or Revenue Hits Account.
Free Self Hosting or blogger Account.
HTML Wishing Script
How to Customize the Website Template
First of all Download the Navratri Wishing Script, which are mentioned in below. Then open the Script on Notepad++ Editor.
Then Search (Press on CTRL+F) on 300X50 Wishing Script to this Script and Insert the Adsense ads or any Ad Network.
Then Save the Themes
Setup Process (Blogger)
If you want to make money from wishing scripts and if you don't want to make an initial investment, you can use Google Blogger, which is absolutely free. So follow these Steps.
Open the Google Blogger Dashboard
Then Select to the Simple Bold Themes on Blogger, which are absolutely free
Then Refresh this page and Then Scroll Up the page and Click on Customize button.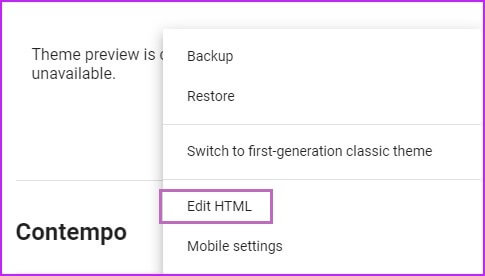 Then Click on Edit HTML and Paste the all Codes, When are included of the Download button.
Then Click the Save themes button and Finally live our amazing Site and Make the money through the ads.
Setup Process (Self Hosting)
First of all Connect the Domain to your cPanel and Navigate the File Manager.
Then Choose the Particular domain, Where you want to use the Navratri Wishing Script. Then Click the public_html file
Then Upload the HTML file to your File manager and finally Live your Website.
Watch the Video Tutorial
Again, it is your responsibility to make this website viral in every corner of social media. The more shares you have, the more your earning will increase.
This Script is only use for Commercial Purpose and This script does not give you permission to sell.