This day our most important things of our smartphones. Just imagine, when our smartphone is misplaced our house, then we are feel to missing our heart.
Especially whose are working on office, they are saved their personal data on their smartphone. This time very mistakes we are faced and we thinking to thief our personal data to be misuse.
So Google is introducing some features and guide to ours.
WHEN MISSING YOUR SMARTPHONE
Google is featured to Privacy protection system, who are help to reinstate your data.
If you think Google is searching your smartphone and they lot to you, This is wrong because who are pick your phone, they are fully flash and Reset your phone then they are use. Google is help to, just recover your personal data and remove your data to your missing smartphone.
So, This article I will discuss how to recover your existing data and remove your data to your old smartphone.
HOW TO DO IT, WHEN MESSING OUR PHONE 
STEP 1
If you travel on train, bus and you feel your smartphone is misplaced, Then firstly help your another person and take their smartphone.
STEP 2
TRACK YOUR PHONE LOACTION
Type

https://accounts.google.com

and give your email id and password then sign in your google account.

Click on Security tab
You are see on your current device, to the below on the option "your stolen phone".
Many more options you are see, Click on Ringing (If your phone location and Internet data is on), Your phone is ringing even your phone is Silent. If you click on Map option then Google is located where your smartphone lastly signed.
STEP 3
PROTECT YOUR PERSONAL DATA
Who are picked your smartphone and they are not near to you. Then decide to finally steped.
Open browser to you PC or another Smartphone. 
Type on

https://

accounts.google.com

and sign in your google account who are attached your old phone.

Tab on Security options
Show your all device, who are pastly loged in.
Select your stolen device
Open many more options
Click on Erase all data and locked in devices. 
Then successfully delete your data to your stolen smartphone.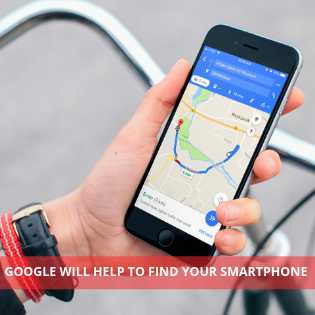 ANOTHER PROCESS TO TRACK YOUR SMARTPHONE
Take another phone..
Open Playstore >> Download on Find my Phone app.
Sign in your Gmail account. Make sure to give the app access to your phone's location when asks to begin the process. You can also use same features as to your pc like phone location, Ringing, earse all, phone lock etc.
Thanks for reading our Phone Tips and tricks category. Please share this information to your friends. Thank you