It doesn't matter what kind of business you run, sales funnels will help you boost your conversion rates. In this article, we'll give you an overview of what sales funnels are and how they work, before discussing 12 Sales Funnel plugins for WordPress that will help you create and optimize them on your WordPress site. Let's dive in!
12 Best Sales Funnel Plugins to Boost Sales
We've discussed these sales funnel plugins below
Constant Contact
Advanced Coupons
WP Mail SMTP
MonsterInsights
Easy Affiliate
WPForms
Elementor Pro
TrustPulse
Woofunnels
Seedprod
PushEngage
Convertkit
1. Constant Contact
This plugin allows you to create landing pages and collect email addresses. If you want a wide range of features, Constant Contact is one of the most fully-featured email marketing platforms.
However, if you're just getting started and aren't sure how much it will help you, there are more affordable options available like Aweber or MailChimp. What really makes Constant Contact stand out from other platforms is its integration with your website.
It's easy-to-use drag-and-drop functionality is great for nontechnical users who still want access to robust features. Features include popups, sliders, exit intent technology and responsive design that can adapt on any device.
With this sales funnel plugins you can build High Converting Sales Funnel and you can easily increase sales sales by sending attractive emails to customers with its email campaign.
2. Advanced Coupons
One of best sales funnel plugins for WooCommerce allows you create and issue discount codes, coupons and vouchers which can be used by customers to get discounts.
This plugin will help you offer different types of coupons like percentage off, fixed amount discount, product specific coupon codes etc.
Also, users can manage their own account using these coupon codes. So, even after your shop is closed down all those who have used these coupons with your site will still continue receiving discounts on new orders in your shop.
3. WP Mail SMTP
Easy WP Smtp is a Best SMTP Plugin, which is already used by over two million websites and easily delivers all the urgent mail to customers in your WooCommerce store and is a very important plugin for WordPress site.
Not only that, this plugin also provides you with all the data on what kind of action your customer is taking on the above products, you can send high converting mail to the customer.
If you wish so that the customer will be interested in buying your product easily and sales will be boosted automatically.
4. MonsterInsights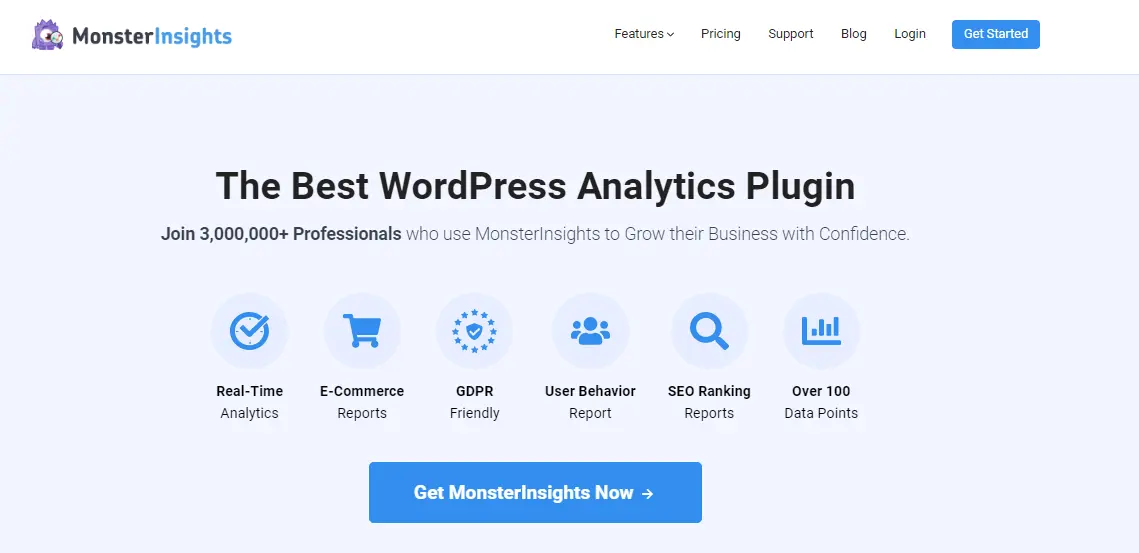 According to Wishpond's Ultimate Guide to Choosing a Marketing Analytics Tool, MonsterInsights is The best free alternative to Google Analytics if you're looking at simple funnels and form tracking.
This plugin offers powerful reporting and has a visually-striking interface that's easy on your eyes.
Unlike Google Analytics, you can view specific conversion rates at every stage of your funnel, which is a huge advantage. This allows you to see how each step affects your overall sales.
Read more
5. Easy Affiliate
If you have a product or service to sell, Easy Affiliate makes it super easy. You can sign up and start selling on one of three affiliate networks in under five minutes with zero costs or any other barriers.
Best of all, these guys offer an incredible free WooCommerce plugin that simplifies selling on your website. It's what we use here at Inbound Now! Best sales funnels for WooCommerce.
Best sales funnels for WooCommerce. Just install and set up one of their plugins and start earning money! Best sales funnels for WooCommerce.
6. WPForms
It will also sell a website conversion alternative method, which is to retain the customer through form fill-up. The best WordPress plugin for this is WPforms.
Every single conversion that you collect from your website is reliant on a form. It doesn't matter if it's an online purchase, signup or newsletter subscription—the point of every lead generation tactic is to get your audience interacting with a form.
WPForms takes that basic idea and expands upon it by offering an intuitive contact form plugin with drag-and-drop form builder capabilities as well as conditional logic, dynamic fields and an additional advanced features module.
In terms of setting up a successful sales funnel, you can use WPForms inside of landing pages and squeeze pages in order to capture email addresses and create leads. The plugin even supports multi-step forms which means your visitors will fill out one field at a time instead of all at once.
By using multiple steps in your sales funnel, prospects would be able to provide multiple pieces of information about themselves before they ever needed to give their credit card number. This added layer of data collection allows you to better target offers based on what prospects are looking for rather than just who they are (which is something many businesses do right now).
7. Elementor Pro
This plugin is best used by bloggers and people who have very little time on their hands but have a bit of technical know-how. It provides a simple drag-and-drop interface that lets you build different types of sales funnels in your website, including product sales, membership signups, recurring payments and more.
Elementor Pro also integrates with popular eCommerce software like WooCommerce, so you can easily turn an existing store into a lead generation channel.
We love how it comes with customizable elements that let you fine tune your landing pages until they're just right. Best of all? It's free!
8. TrustPulse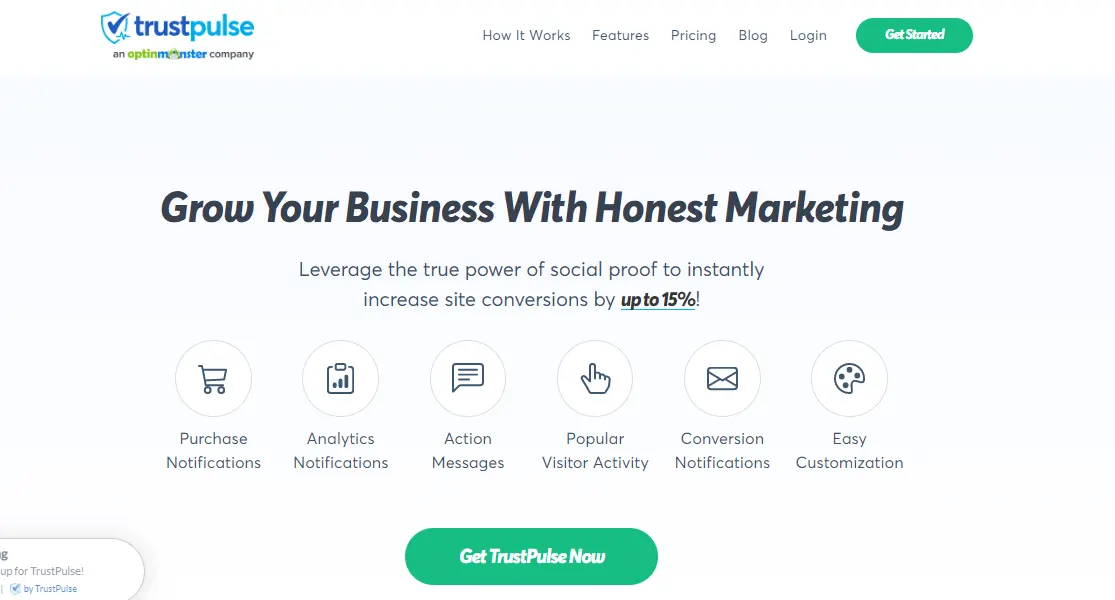 TrustPulse is the Social Proof plugin on the web. This sales funnel plugin works by placing a popup on your website where visitors can sign up for your email list.
Then, you'll be able to send them different types of emails based on their behavior and level of engagement.
This is not the Page builder plugin but If you design your website with any other plugin, then this popup will match the same as the layout of your website and your site's conversion will be boosted and sales will increase.
9. Woofunnels
Want to add a little bit of fun and visual pizzazz to your landing pages? Then you'll love Funnel Builder formally WooFunnels, a set of colorful and engaging landing page templates that are incredibly easy-to-use.
When you sign up for a free account at WooThemes, you get access to tons of fantastic resources including their custom designed theme called MarketPress which integrates seamlessly with three additional eCommerce plugins—WooCommerce, Jigoshop and Easy Digital Downloads.
All in all, it's a very flexible tool that allows you to build highly functional ecommerce sites while still keeping things nice and simple if you're new to coding or don't have advanced technical skills.
10. Seedprod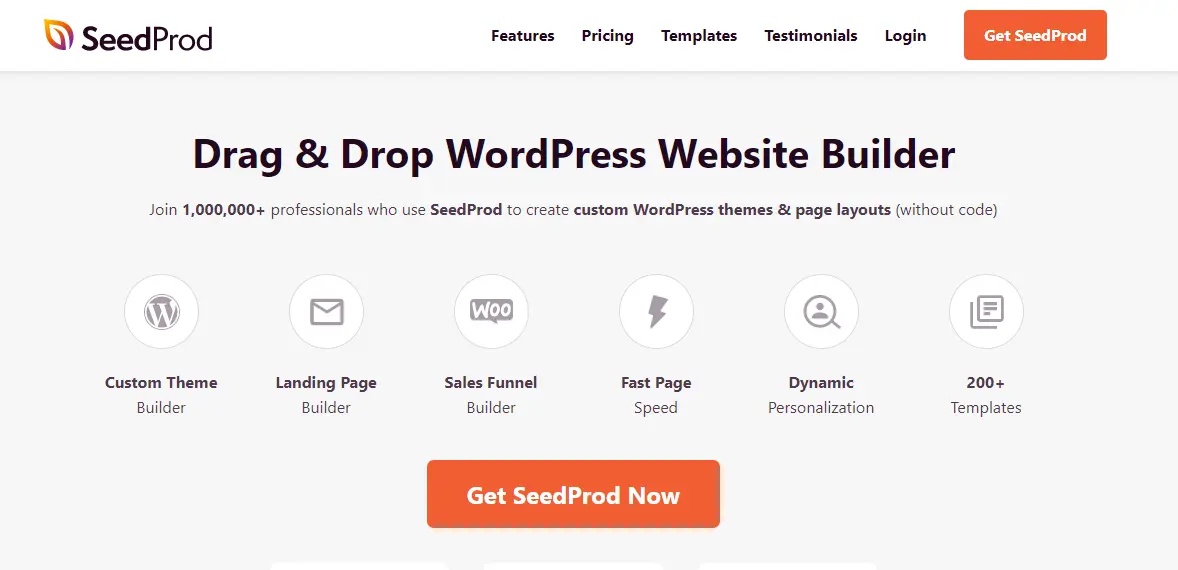 Seedprod is the another best Drag and Drop Page Sales funnel plugins in the WordPress and To the time Over the 1 million Website are uses in these plugins.
This plugin can be very helpful especially for those e-commerce sites because once you install this plugin you will get its dedicated e-commerce plugin, which allows you to easily customize every page of the site.
But to get the most WooCommerce block you need to take the premium subscription of Seedprod plugin.
11. PushEngage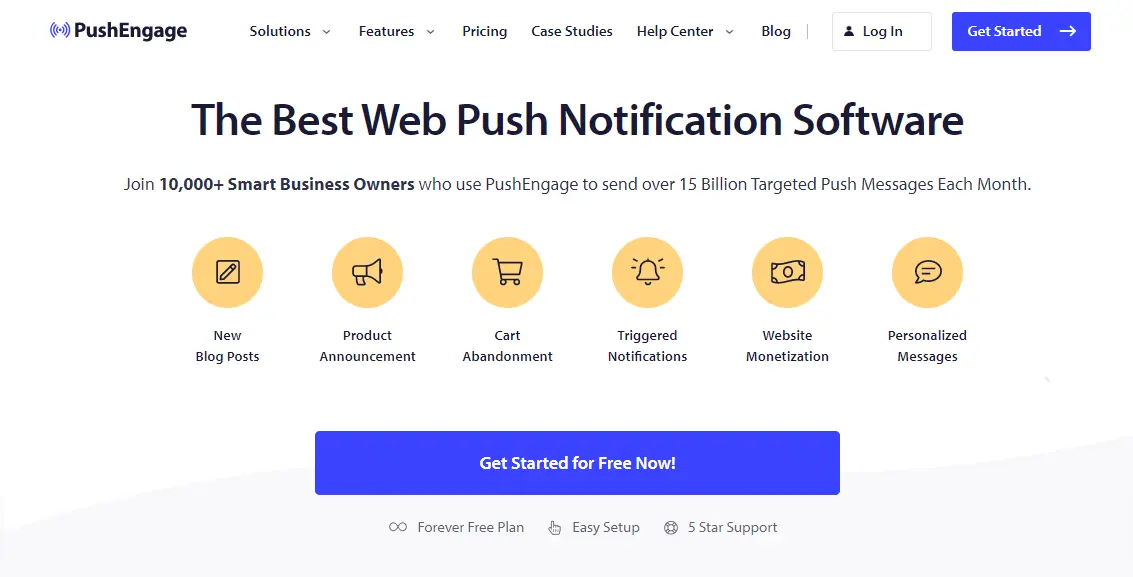 Pushengage is a Best Web Push Notification Plugin for WordPress. By installing this plugin, you notify whenever a new visitor comes to your site and they can subscribe to your site.
If they want and whenever you upload a post related to a new product related review of your site, you are notified immediately in your subscriber/customer's browser. Will come and your customer will be interested to read it and conversion will come.
It mainly provides two types of services, one is free service and the other is paid service. But I think your free servicing will suffice for a new blogger. Because initially you will get Upto 200 subscribers for free.
12. Convertkit
ConvertKit is a powerful email marketing platform that's great for bloggers who want an easy-to-use, affordable tool. There are tons of additional features as well, including A/B testing and clickthrough tracking.
ConvertKit also integrates with a variety of other services you may use, like: Gumroad, LeadPages and more.
Visit convertkit.com to sign up for your free account today!
Conclusion
To help boost your sales and conversion rates, get yourself some extra help through plugins. These tools will keep you organized, optimize your site's performance, and present a compelling call-to-action for your visitors—all of which will contribute to better conversions.
With that in mind, here are 12 of our favorite WordPress plugins specifically designed to improve sales funnels.