Lead Generation is one of the best ways to Generate more Conversion to your Website. Many types of SEO tools are available to Keyword Research like Moz, Semrush, Ahref, Google Keyword research, etc. but in spite of all this, We do not get results, to according our efforts. You need to Capture your Audience.
Hello Guys, Sourav is here, Today This article we will Share your best 5+ Lead Generation Tool to Increase your Conversion.
5+ on-page factors, the improvement of which may generate more leads :
User-friendly interface and user experience
Call-to-action
Images and icons
Titles and headers
Anchor text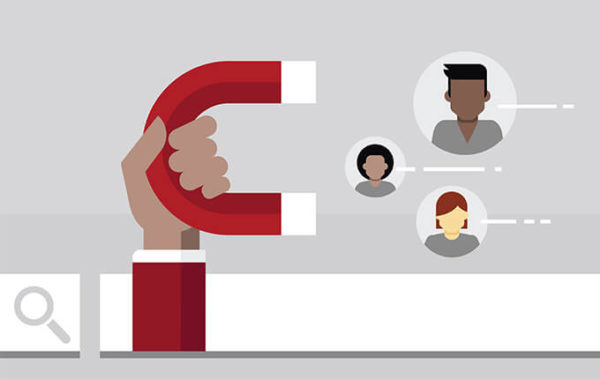 User-Friendly Interface
A good interface is a matter to Increase the user experience. You Should to your website must be Clean and Easy to ease interface that helps to prevent user errors, Always put the correct value and makes Sufficient important information. Consistent is another part that allows users to apply previously learned knowledge to new tasks.
Choose always user-friendly color, make sure who is not Painful to your User. Don't Use Unnecessary Ads and always ignore to Pop ads. They are distracting to your user's attention and create more irritation.
Call to Action Button
Always use to Meaningful Call to action button, Who are Responsive and functional.
Should to Open the destination page in the Single Click. Like Signup, Support, Read more button, etc. Don't give the User's Personal information like Phone Number( If you are not Marketing Expert). First of all, build your trust and grow up.
Images and icons
If You are planning to create a brand, Then You Should Create your Own Copy-Righted Logo and They are Unique.
Your blog Thumbnail must be Clean and Clear, attractive and Properly Presized. I do not mean You should use High-quality images, Presized means High-quality but Compressed and no Take High Spaces to your Websites.
Use the Best Image Compression Tool, I use. Click here
Title and Header
Post Title and the header is the important factor to rank your Post. Should follow these guidelines.
Your Post Title Should be Keyword contained and User-friendly, who are given a better SEO rank. So You need the Keyword Research and Then Create the SEO friendly title.
Some tools we Suggest to find the better Post Title and Header. So Click here
Anchor Text
Anchor Text is the best part of SEO. Because you don't read to normally this text. Anchor Text is only read on the Search engine crawler.
So You Should to follow Proper rules for your Website linking and Use Anchor text to your content. They are more helpful to your Website SEO.

5+ Lead Generation Tool Increase Conversion
Hello Bar (Popunder Tool)
OptinMonster (E-mail Capturing Tool)
Click Meeting (Webinar Tool)
Skrapp (E-mail marketing Tool)
vCita ( Customer Relationship Management Tool)
HelloBar
Hellobar is the Popular Tool to increase the conversion rate to your Sales. It is another tool to Capture your User information Like Email, location, etc. You can create custom messages for your existing visitors and display them with the Pop-up box.
According to the research, 98% of users leave the website without taking action. Hello, Bar is the Solution tool, Where you can easily plug into any site to display popups and increase more conversion into customers. You can Create custom calls-to-action using Hello Bar's simple editor and test your design Preview.
I am using this tool for lead generation.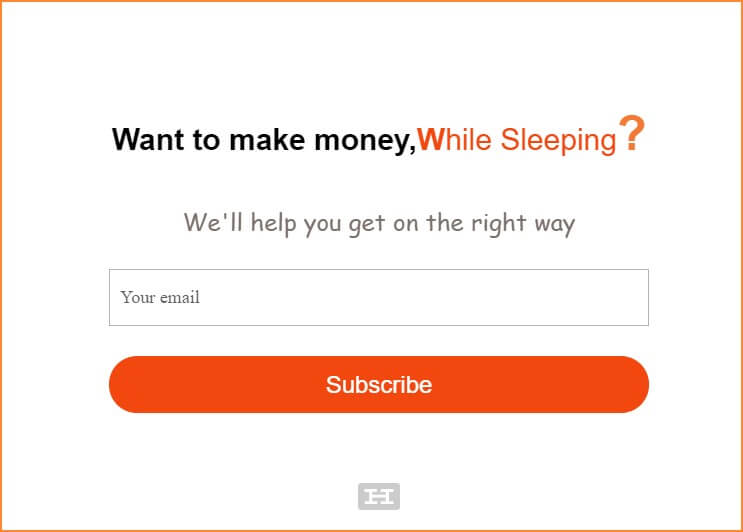 Price List
Hello Bar is initially forever free but the Paid plan is also available. If you use there Paid Plan, You get Some premium features. There Plan Starting from $29/mo for Growth Plan.
OptinMonster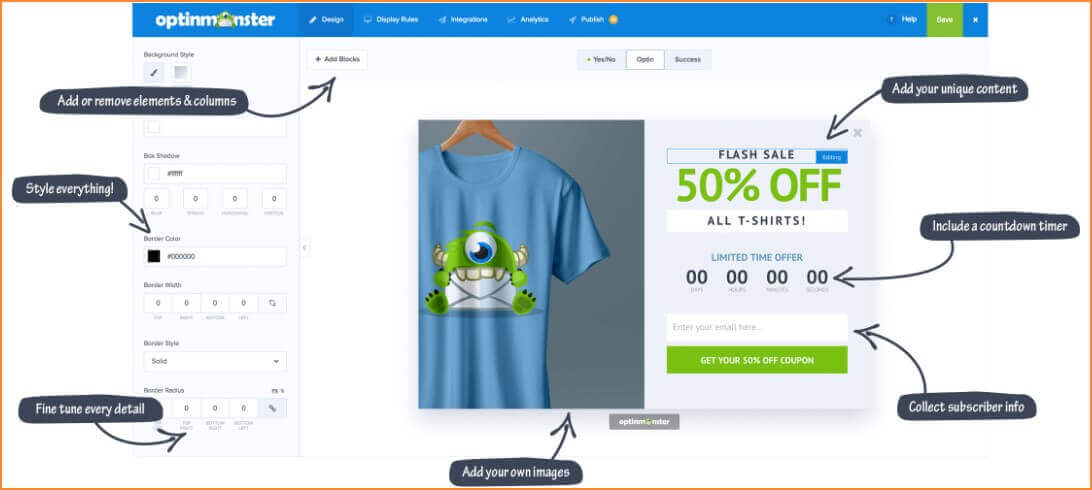 OptinMonster is another lead generation tool on the web. Here you can Convert and Monetize Your Website Traffic. It is a standalone application, that you can integrate your Web Platforms like WordPress, Joomla, Drupal, Shopify, etc.
Through this tool, You can instantly Grow your Email list and drive traffic to your website. OptinMonster helps to Increase your website leads, Convert your website visitor to Daily subscribers and sales from the traffic you already have.
You Need Three Simple Step
Step 1: Create an attractive offer Page and Grab There Mail
Step 2: Automation to the Total Process and You Can target your Audience Personalize Your offers.
Step 3: Monitor Your User Behaviour to Real-Time.
Pricing
Sadly we Say you, They Can't Provide free Service and There paid Plan Starting from 9$/mo
Click Meeting
To the time Webinar is the most Powerful way to Increase Leads to Your Website.
Click meeting is an online virtual meeting software like a tool. They are Provide a Simple platform, where you freely talk to your audience.
They provide Screen Sharing features, where you share your screen on your partners like conference and You can explain through of graph on there Whiteboard features.
Other Features
Polls and surveys: You can create Quiz contests to there Polls and Survey features and your audience are easily answer your questions.
Private chat: Clickmeeting also provide Private Chat Option, Privately Chat your audiences to the live sessions.
Real-time chat translation: If your audience have foreign countries, Then you can easily translate there Language to these features and understanding their feelings.
Event landing pages: When You access on Clickmeeting accounts, they provide Event Landing pages. Then you can easily manage all features, who previously describe you.
Pricing
They also prove free Trail for 30 days and there plan is upgrading to paid service.
Free Trial
Live Plan: $25/mo
Automated Plan: $40/mo
Enterprise (for business): Custom Charges according to the features.
Skrapp (Email Marketing Tool)
Skrapp is the Best Email Marketing to increase the leads and build to the Customer. Just build an Email directory for your Valuable Projects. It's Can Helps you find Varified B2B email addresses for your business.
To the Time Email Marketing is an effective way to generate User attention to there mindset. Specially Skyrapp is good Email Marketing tools to help you build the email list for your next outreach campaign and lock your Customer. Whether it's through Linkedin, company's websites, or using our in-app features.
Pricing
Skrapp is initially free and They Provide 1500 email/mo for free. There Paid Plan is Starting from
Starter Plan: $49
Seeker Plan: $99
Enterprise Plan: $199
Global Plan: $299
vCita
vCita is the Customer Relationship Management tool, it's can help you lead generation. They offer interaction tracking, lead routing, management, and mobile CRM within a single interface.
vCita is the tool that also done your audience to book appointments without exit the site. All the contact details of the visitors get stored in the memory that can be used later to popup the and the eye-catching messages on the display.
Pricing
They offer a 14days trial and No Credit Card Required. There paid plans are
Both Prices are applicable When You billed on yearly.
Essential Plan: $10/month
Business Plan: $45/month
Platinum Plan: $75/month
Final Thought
SEO is not rocket science, Just a Strategy by Which google search engine can easily understand your Statement. This Statement is following those tools and Create extra features like graphics, attractive attentional pop-up menu, who are directly hit on the user's mind. Those 5+ tools help to improve your lead generation.
So Goodbye and Happy marketing!