Do you know, Human Brain is Processing images 6000 times faster than text? Good Photos are generating positive signals to Send to our brains. So people are attracted to photos than the brains. If you want to use any photos on Commercially, that is not possible. Cause everyone can't allow using their photos on commercially. So use those free Stock images site and they provide copyright-free licenses. You can easily use their photo on Commercially like the Facebook post, YouTube Thumbnail, Twitter Post and Your Website.
Some Paid image Site
Shutterstock, istockimages are the best-paid photos of sites to Charge their Paid Plans. You can find any photos of those sites. Most of the Stock photo is American sight-scenes and they also collect from India, Pakistan, china sight scenes and adopt their culture. Many publishers are huge charges of there photos.
Some Free Stock Images Site
So we are lucky an alternative site is here to serve the same type of photos for free. We will share the Top 10 free Stock images site.
1. UNSPLASH
This is the website, where you find 300k 4K Quality Premium photos. You can freely use it for Commercially. UNSPLASH Doesn't charge any amount and you can limitless Download their photos, No capping is found. Thousand of Photos are daily added on these sites. If you are a photographer, then you can freely contribute to these sites.
2. PEXELS
When we publish a photo to our web property, Then we can't mention their pixels. So Introducing on PEXELS, where you can find millions of 4K quality photos. You can freely use your blog post.
3. GRATISOGRAPHY
Gratisography has different types of free photo website. They offer free stock photos. Their collection is unique and less Stocky, which will use to anywhere.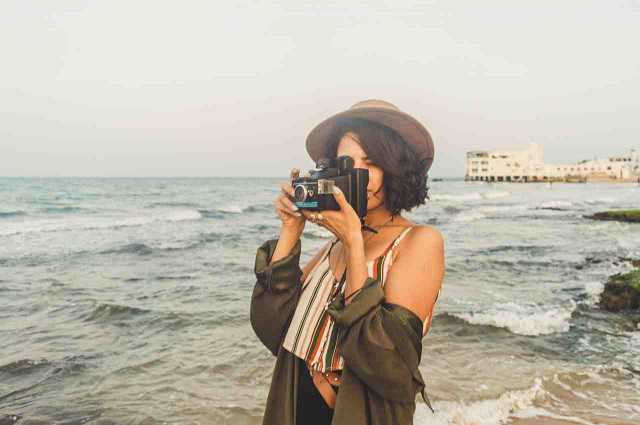 4. PIXABAY
This site has a very large database of High Quality of photo collection. Which is helpful for Blogger and content marketers. Their big advantages of PIXABAY, they distribute illustrations and vector images, which you can freely use.
5. STOCKVAULT
This is the best photo source of internet. They offer free millions of best Stock photos, wallpaper even texture. They are most helpful for bloggers. STOCKVAULT is a good Search engine and has different categories.
6. PICJUMBO
This is the only site that has received reject stock photos means who are 24 years old and Capture different photos but many stock photography sites rejected their terms. So Those photographers have started on PICJUMBO. Where you can download free stock photos sites and use your Blogs and any other web property.
7. RESHOT
If you find Simple stock photos, this is the best place. RESHOT is not just a stock photography site, this is the community and there has a mission. Many photographers share their creativity. You can see different types of Creative photos on this site and also use it for free.
8. RAWPIXEL
This site has claims to the world's most top photo collection on the Stock photo industry. RAWPIXEL is one and only Stock photo site that shares on different types of painting, most of the Japanese painting collection to this site. There paid options are also available but generally, they serve Free stock photos.
9. MORGUEFILE
MORGUEFILE is the Simplest Stock Photography site. This site is not a Professional photo site, they provide random photography means they have collected day to day life photos (i.e. kids are playing). You can use freely to your blogs and any kind of your web Property.
10. PIKWIZARD
This the unique photography site, where have a huge collection of unique stock photos. PIKWIZARD also provides an online image editing tool. There basic image editing plan is free but they also have to provide Paid editing plans.
RIGHTS OF USE TO STOCK IMAGE
Similarly, all Images Site are used on the Creative Common Zero license (CC0). It means you can use those photos to your content on free stock photos on Commercially. Even you can use their photos without asking the author permission.