To this Pandemic Situation of COVID 19 causes, most of the Country are being to the shutdown situation, To this time most of the Companies are doing there work from the home process. Some of the time employees communicate their bosses through Video calling and Web conference. There also need to Some Video conferencing software. As the Same Digital marketer is selling their Products through online Seminar as called Webinar. So guys this article we will Share 5 free webinar software and there unique features that you can use your online platforms.
Some a few days ago Zoom had been a Popular platform but some security reasons India Govt and Indian Google play store are totally banned. This time most of the ZOOM competitors are fixes this issue and Grow there business.
List of 5 Free Webinar Software
Google Meet
Messenger Room
Jitsi Meet
Cisco WebEx
Say Namaste
Google Meet
A few years ago, Google meet belong to Hangouts, but google can't profit to these products, but When some countries are continuing to lockdown situation, then most of the offline business is shifted to online and generally need to online Conference. This time Google is entering the online conference.
Google Meet is a Simple Webinar software and attractive UI to there clearness.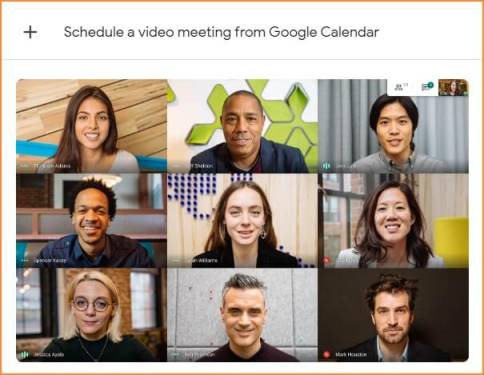 How to Use
Signing the Google account and Just Click a Start a meeting or You can join another meeting to fill the Joining Code. Then allow the Microphone and Web Camera to your Laptop or PC. You can manually Turn off the MicroPhone and WebCam.
If you join the International Conference, You can use live captions features, who are showing the live captions in English, If your boss offer to the Hindi language, You will see the captions in your languages. You can manually Setup the pixel Quality of Video to the Sender and Receiver.
Visit the Site: https://meet.google.com
Messenger Webroom
Messenger is another popular free Webinar software in the world because there popularity and branding. Messenger is developed by Facebook. A few months ago, Messenger will generally use Facebook communication but Facebook is planning to roll out Messenger Rooms features. There you have no need to Facebook account and Time limit to Calling. You can easily use it as a free webinar software with recording and access to any devices to PC, Laptop, Tablet.
Now a time You need a Facebook account and you can conversion to facebook only People communities.
How to Use
Open to the Messenger Website to your PC or Laptop. and Signin your Facebook account. and Choose your friends and Click on Video Chat options.
Open the Messenger app.
Tap the People tab at the bottom right of the screen.
Tap Create a Room and select the people you want to join.
To share your Chat link, You have not need to Signup on Facebook. You can easily use your Webinar Program.
Visit Now: Click here
Jitsi Meet
Hello, this is Jitsi Meet. This is another popular Open-Source Webinar Software. You can use This is Software into both types of devices like smartphones and Laptops or PC. They are Supported by two Smartphone Platform Android and Ios Store.
There have a lot of exclusive features. Like You can Manage Video quality to according your requirements. Live Stream is too easy, You can manage your Video background means, who are not want to show in the background, You can Blur these things.
You can directly Share your Video on Youtube as a Live stream to help these software.
How to Use
Open to the Website of Jitsi Meet. Then Auto-Generate your Meeting Link and Go. Then Allow the Microphone and Camera permission.
Website: Click here
Cisco WebEx
To these Pandemic Situation, Software Development company Cisco Introducing there Webinar Software. You can use Schedule your online meeting to regular People, Teaching, and many other sides.
This is an Indian Popular Software Company, They Provide amazing Security features, You can share your meeting, to your Clients, students to anywhere, to without interferance.
How to Use
Login in to your WebEx account and Signed in. Then Select Your Schedule and Choose your meeting Type and confirm the meeting password. Select your meeting data and Click on To start a meeting you scheduled, Click My Meetings, then locate the meeting and click Start.
Website: Click here
Say Namaste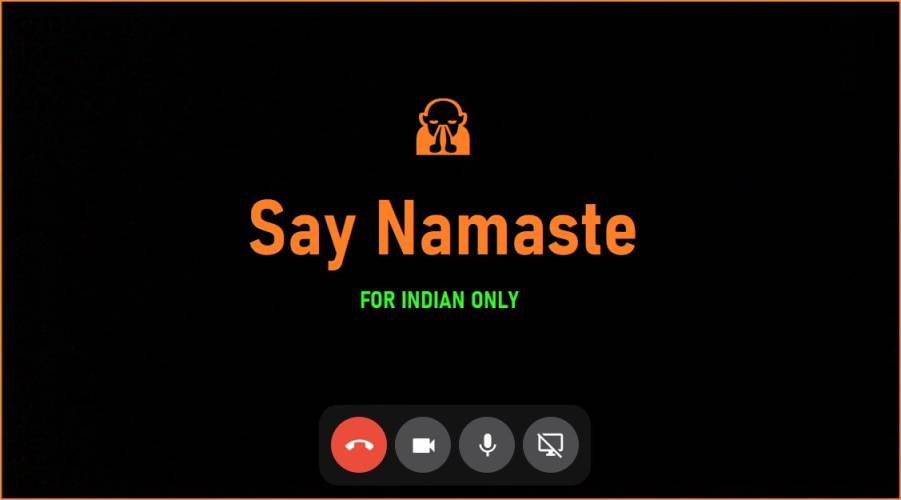 Say Namaste is a very own free Webinar Software in India, Who definitely uses your online meeting, Work from home Job, and educational purposes. There Simple interface and easy to use looking, Lakhs of Indian user is currently using NAMASTE Software. You can face some temporary connectivity issues but be Considers, it may solve to in future.
You can manually Select Custom Screen options, which means You can resize your Screen manually. Private Chat options are also available.
How to Use
If you want to Create New meeting, Clk on Create New meeting and enter Start Meeting. Share your meeting URL and can Join your friends, Boss, and Teachers.
Conclusion
All free webinar software is the best in its own right, what features do you need, on top of that, software becomes the best for you. You can choose anyone to this software.
Hopefully, You will find the Best 5 zoom alternative software. If you Like this article, Please Share your friends and family. If anything doubt, comment in the below this article.
FAQ Section
Is it Possible to Download free Webinar software?
Actually No, Cause This is Web Application Software. But You can use to Visiting there Website.
Is it Safe to Using Officially?
Yes, It is Completely Safe and Secure
Is there all features are Present like Zoom?
Yes, You can use Cisco WebEx.