To the time every Business is too competitive, So Most of the Newbie Marketer are being demotivated, But Every Successful marketer was say, Being Patients and Some Quotes. This article we will talk to you, Top 60 Amazing Marketing Quotes to really motivate us.
So Follow there Personality and Work Continue to Smartest way.
Syed Balkhi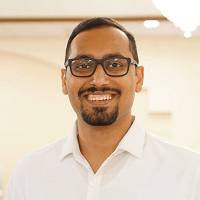 People often ask me how am I able to write several blog posts in a day? My reply is simple: I stay in the zone. I eliminate all distractions and just write.

Syed Balkhi
Burning the candle at both ends doesn't give you superpowers, it just makes you exhausted. -Crystal Paine
Finding success is all about taking action. You can read all you want, but nothing will happen until you execute. -Pat Flynn
Jonathan Milligan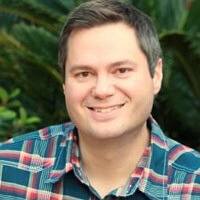 No one cares about your blog unless you are adding value to their lives in some way.

Michael Dunlop
You can't optimize something that's dead. -Brian Clark
A blog is a great way to figure out what you want to do with yourself because writing regularly is a path to self-discovery." -Penelope Trunk
Michael Dunlop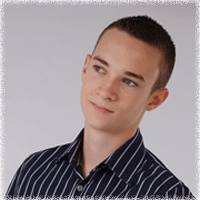 If you start with nothing and end up with nothing, there's nothing lost.

Michael Dunlop
Imagine a world in which every single person on the planet is given free access to the sum of all human knowledge. –Jimmy Wales
Writing is thinking out loud. Blogging is thinking out loud where other folks think back. –Liz Strauss
Andrew Davis
Content builds relationships. Relationships are built on trust. Trust drives revenue.

– Andrew Davis
Authenticity, honesty, and personal voice underlie much of what's successful on the Web. –Rick Levine
The key is, no matter what story you tell, make your buyer the hero. –Chris Brogan
Jon Buscall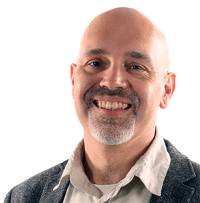 Content marketing is a commitment, not a campaign.

– Jon Buscall
Mediocre marketers think in terms of campaigns. Great marketers think in terms of growth frameworks. –Neil Patel
The best marketing doesn't feel like marketing. –Tom Fishburne
Simon Sinek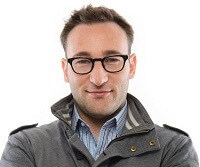 People don't buy what you do, they buy why you do it.

– Simon Sinek
It's hard to find things that won't sell online. –Jeff Bezos
Your most unhappy customers are your greatest source of learning. –Bill Gates
It only takes one amazing post to push your blog past the tipping point. –Matt Wolfe
Mark Zuckerberg
I think a simple rule of business is, if you do the things that are easier first, then you can actually make a lot of progress.

– Mark Zuckerberg
The very important thing you should have is patience –Jack Ma
One has to remember that every failure can be a stepping stone to something better. –Colonel Sanders
If left-wing extremism continues to flourish in parts which have natural resources of minerals, the climate for investment would certainly be affected. –Anil Agarwal
Harsh Agarwal
Once you learn to celebrate your failures, you are on the way to becoming the real deal!

– Harsh Agarwal
History rarely yields to one person, but think and never forget what happens when it does. –Tim Cook
As a leader, It is important to not just see your own success, but focus on the success of others. –Sundar Pichai
As long as You're going to be thinking anyway. Think Big! –Manu Jain
John Corcoran
Want more shares for your blog posts? Study what makes ideas spread. Shares will follow

– John Corcoran
It can be pretty rough out there for bloggers who think small. You've got to think – and play – big if you want to make a larger footprint these days. –David Risley
If you're not building your email list, you're an idiot. –Derek Halpern
Adrienne Smith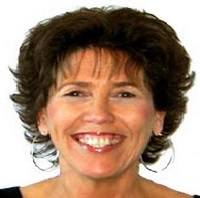 If you approach (blogging) having a me me me attitude you will fail miserably..

– Adrienne Smith
If you think monetizing your site is wonderful, ne. If you think it's evil, ne. But make up your mind before you seriously consider starting down this path. If you want to succeed, you must be congruent. –Steve Pavlina
The real problem behind self-promotion is that lots of newbie marketers simply don't know when they've gone too far. –Daniel Sharkov
Eli Fennell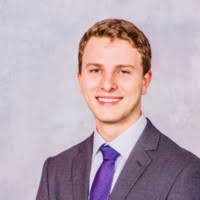 I always thought it was a given that the more content your site had about a specic topic, the better the top ranking potential. –Al Remetch
Tell a story. Make it true. Make it compelling. And make it relevant. –Rand Fishkin
Successful bloggers know a secret. They only write certain types of posts. They don't waste their time writing a post that won't bring them trac. –Sue Anne Dunlevi
Jaime Buckley
Unless you're engaging, my eyes will glaze over. We all have a personality, but do you use it? Does it come out in your comments?

– Jaime Buckley
The thing about all successful people is, they all started somewhere. They didn't just wake up one morning with an international clothing company, or a graphic design rm, or a famous cupcake shop, or a blog with 50,000 readers. So make a list: What's ONE thing I can accomplish today that will take me one step closer to my goal? Then do that one thing. Then another thing. Then another. It's all about the baby steps. –Angi Clark
First tip for having a Google Friendly Blog? High quality content. –Jason Mathes
Conclucion
If we follow the personality there and implement our lives, we will surely be able to build our successful marketing career.
If anytime feel boring to your Blogging and Marketing Journey, You Can Definitely bookmark motivational quotes to your browser and you can increase your motivating juice.
DO YOU LOVE THIS ARTICLE? PLEASE SHARE IT.. AND MUST BE COMMENT BELOW!