Do you see the Email Newsletter box?
You may not know how much effective in your new blog! This is a strategy to call existing subscribers and more engagement.
When the user fills your Subscription form or newsletter form, Then their email is saved to your database. When your new post to your blog, their notification send to your subscriber too faster. It is possible to subscribe only when your subscription box is very attractive and there is an increased likelihood of engagement. So Guys In This article, I will be teaching you how to add an email newsletter box to your blogger site.
Using on WordPress Site, There Setup Process is too easy Just Need a Plugin.
Click here to Download this Plugin
Then Open on WordPress Dashboard >> Appearance >> Widget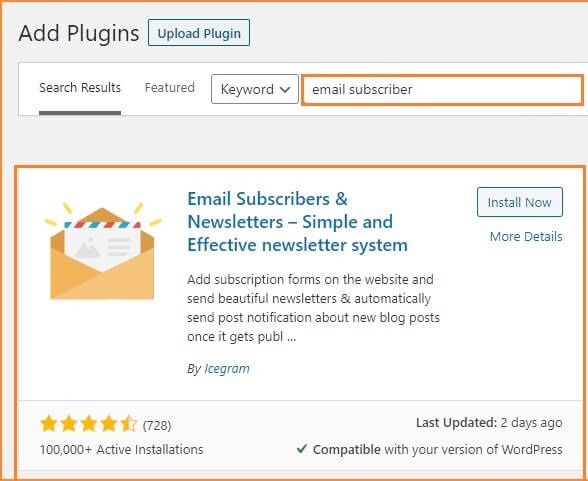 Where You want to Show your email newsletter box, You can Drag on these Plugin's Widget to there section. That's it.
You have Successfully Add an Email Newsletter box to your WordPress Site.
Add Email Newsletter box on blogger Site
If you use on blogger Site, Then There process is Difficult than WordPress site.
Requirements
If you want to add email Newsletter box to your blogger site, You need Two assets
Accounts of Google Feedburner
User-friendly Email Subscription coding
In this case Google Feedburner works on mediator or connector. Feedburner connects to the blogger site.
Create a Feedburner Account
Search on feedburner.google.com
Open Feedburner site to your Gmail id, Make sure that is same to FeedBurner email and blogger.com email
Add your Site URL to the Search bar and click the Next button. Choose the Second option on RSS feed and Next(3 to 4 times) without changing any option.
Now successfully added your site and Click on Publicize to the header bar.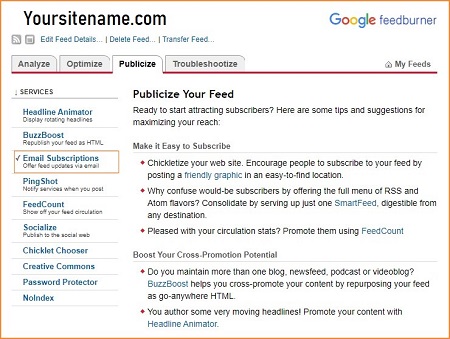 Click on Email Subscription on the left Sidebar Section and Now Active.
Then you get Email embed coding. You can directly embed this code to your website but default coding, that looks like a Simple button and They are not attractive. So I will Share a Custom Code, That's are attractive to your blogger site.
Download this code and Change there Feedburner URL. Just only Feedburner id.
Get Feedburner ID
Open Feedburner site, Then Click on your site, Then see you the Edit feed details and get the ID.
Now fill this ID to Your Feedburner ID. Now Select all Coding and Copy now (CTRL+C).
Then Open your blogger Dashboard and Click on Layout section to your sidebar or anywhere you want. Click on Add gadget. Click on HTML/JAVASCRIPT and Paste this code. (CTRL +V). Now Save and Finish.
Now Refresh your Blogger Website. You will see the Beautiful Email Newsletter/Subscription box.
Video Tutorial
Final Thoughts
The email Subscription box is to effective to your recurring Customer and Push their thoughts. So there is very important to every level of bloggers.
Hopefully, you are Understanding my every point to Step by Step. Thanks for Spending your time to our blog. If anything error, freely Comments below the comment section.