Are You finding the Free Hosting Provider?
If Your answer is YES! Then Stay is Post, Because We are Collected 9 Best Free Website hosting Provider, Which are Lifetime Free and You have not to Pay a Single Cent of money.
When using free hosting, don't expect features like premium hosting. Because premium hosting is always good because they are responsible to the customers for providing good service.
But if you want to learn and practice your WordPress skills, you can definitely use free hosting. If you've been using Google Blogger for a long time, You probably know that there are some limitations to Blogger. Like
You have to design your site on one page, so you don't get the features you want.
If we monetize Blogger with Google Adsense, then Google takes most of our earnings.
If we host our site on Blogger, We cannot customize our site as we wish.
List of the 9 Free Website Hosting Provider
1. WPNode Web Hosting
Features of WP Node Hosting
✪ DiskSpace: 1 GB
✪ Bandwidth: 10 GB
✪ Business Email: No
✪ Auto App Installer: No
✪ Backups: No
2. AccuWeb Hosting
Features of AccuWeb Hosting
✪ DiskSpace: 2GB SSD
✪ Bandwidth: 30 GB(Up to 5000 Visitors)
✪ MySQL connections: 15
✪ FTP Accounts: 5
✪ Business Email: 25
✪ Physical Memory / RAM: 768 MB
[Most Affordable] Beginner Friendly Hosting

3. 000WebHost
Features of 000WebHost
✪ No of Website: 1
✪ DiskSpace: 300MB
✪ Bandwidth: 3 GB(Up to 500 Visitors)
✪ MySQL Database: 1
✪ Cloudflare Protection
✪ FTP Accounts: 1
✪ Business Email: No
4. FreeHosting NoAds
Features of FreeHostingNoAds
✪ Disk Space: 1 GB
✪ Bandwidth: 5 GB
✪ Free Business Email
✪ Free Website Builder
✪ Free Sub-Domain
✪ MySQL Databases: Unlimited
5. Byet Hosting
Features of Byet Host
✪ No of Website: Unlimited
✪ Disk Space: 5 GB
✪ Bandwidth: Unlimited
✪ MySQL Database: Unlimited
✪ Cloudflare Protection
✪ File Size: 10 MB Maximum
✪ FTP Accounts: Free
✪ Business Email: 5
6. InfinityFree Webhost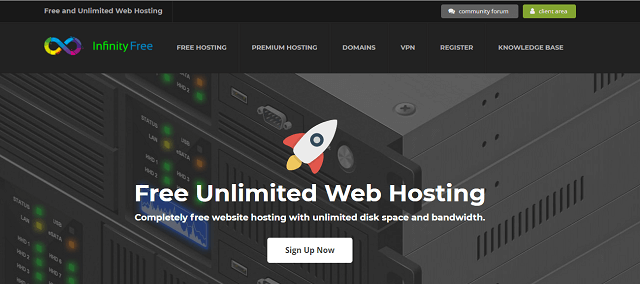 Features of InfinityFree WebHost
✪ Disk Space: Unlimited
✪ Bandwidth: Unlimited
✪ MySQL Databases: 400
✪ PHP Version: 7.4
✪ MySQL: 5.6
✪ Free Business Email
✪ Free Subdomain Names
✪ Free SSL on Custom domains
7. AwardSpace Hosting
Features of AwardSpace Hosting
✪ No. Of Website: 4
✪ Disk Space: 1000 MB
✪ Bandwidth: 5 GB
✪ MySQL Databases: 400
✪ MySQL: Unlimited
✪ Free Business Email
✪ 100% Ad Free
✪ 24/7 Customer Support
8. x10 Hosting
Features of x10 Hosting
✪ 100% Pure Cloud SSD Servers
✪ Disk Space: Unmetered
✪ Bandwidth: Unmetered
✪ MySQL Databases: 200
✪ Free Sub-Domain
✪ Free Business Email
✪ 100% Ad Free
9. Free Hosting
Features of Free Hosting
✪ Disk Space: Unmetered
✪ Bandwidth: Unmetered (30000 Visitors Daily)
✪ MySQL Databases: 200
✪ 100% Ad Free
✪ No Business Email
✪ Free Domain not Supported
Conclusion
We hope you like this article, and you have found the Best Free Website hosting from it. Make our work successful by sharing it in our articles. Thanks