Do you love WordPress? Have your website are running on WordPress? This article we are sharing Some useful plugin, personally, we recommend. Those plugins are should be used on New Blogger.
So If you are on find the 10 Essential plugins for WordPress , So This is the right Place to full your Requirements
Akismet Anti-Spam Plugin
This is the essential plugin to need every WordPress Website. Akismet Anti-Spam Plugin is one of the most downloaded plugins in the blogging world and currently runs 5M+ devices.
Akismet Anti-Spam Plugin Check your comments and block spamming comments then move to the Spam folder.
Make Sure Check on Spam folder on a daily Basis cause Sometimes this plugin block your all sensitive comments so check on daily basis.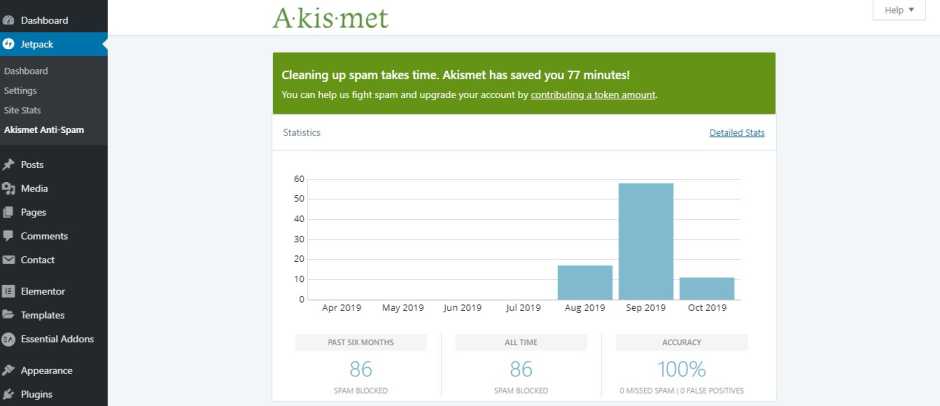 AMP WordPress Plugin
AMP (i.e Accelerated Mobile Pages) features are specifically designed on Mobile devices. It enhances your web page loading speed and increases.
Before Past-days google is introducing to AMP features because Google wants to give a good environment to there users.
Although there are a ton of AMP plugin that is present on WordPress store this is the official AMP plugin that supports fully integrated AMP publishing for your sites.
There are lots of features are present when we are enabling this plugin, they automatically remove unusual CSS code or minimize those codes.
Contact form for WPForms
If you are want to create a professional quality contact form to your blogs. That is the right plugin for you.
It's just Simple, Just drag and drop Conception to create your Contact form and they offer WordPress page builder. No coding knowledge is required. Just build it.
Different types of contact form plugin are present on the WordPress store but WPForms is popular and simple and 2M+ of active users are using this plugin.
It also allows the creating Subscription form, feedback form, payment form page to use this plugin
Easy Affiliate Links
We know most bloggers' income is generated by selling affiliate products. But in some cases, we are generating multiple affiliate links, so they are operating to difficult. In that situation, this plugin is so useful to us.
Easy affiliate links Plugin has managed all types of affiliate links and they track your realtime data, which means you can Check the Clicking rate and clicking location related all data.
They also offer Link shortener features, you can Short Unlimited links. Easy Affiliate Links plugin is comfortable with the Classic editor and Gutenberg Block editor.
Schema Pro
If you want to change your blogs on the professional look, Then use this plugin on Schema pro. This plugin automatically creates a ratting system for your every post.
They help to fast ranking to your post on Google, yahoo, bing search engine. It ultimately improves your search ranking and possibly to Click your post.
In one word, it's can change your blog's exposure.
Table of Content Plus
This is the most popular plugin to use on Professional Bloggers.
This Plugin is Automatically created table contents to your every post parallel means they help to interlink to your every post.
They are most helpful in searching rank and more engaging in your post. Actually they create table according to your <h1>, <h2> tags.

They are creating a professional look at your blogs. It can also create sitemap listing pages and categories across your whole site.
Autoptimize
Autoptimiser is a popular plugin to our WordPress site. This plugin is to help to boost your website loading speed. They can collect your user's casing file when they visit your site on the second time they load more faster.
This Plugin is decreased your site bounce rate and give to better performance to your users. Many plugins are already present on the WordPress store, but Autoptimize is more helpful and lightweight.
Social Warfare
We know how to increase our domain authority to helping on Social accounts but more important to share your contact with every social networking site like Facebook, Instagram, Twitter, etc.
Social warfare plugin to create Multiple popular share buttons to every post. If your post is really valuable, then your user shares your post and then make possible to viral your content.
Yoast SEO
Yoast SEO is a popular plugin to need every Blogger. They can suggest your post related keywords, and instantly check SEO score to your existing blog post and they suggest to remove irrelevant keywords.
Their basic features are free but they also offer their premium features to there premium packages.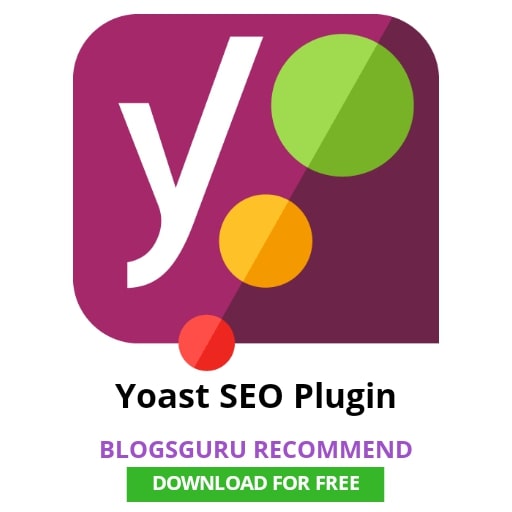 Blogsguru is using this Plugin in the last 2 years. You can optimize your every post and pages to easily. If you use their premium Yoast plugin, then you can target your 5 related keywords to your post.
There powerful Content Analysis tool is just awesome. You can edit your post meta description to easily Especially for Yoast SEO is the most essential plugins for WordPress.
Updraft Plus
We should back your every Content to a safe place, cause your website may hack for any time so it should be used to Backup, which helps to recover our website to easily. Different types of backup Plugin are available to the WordPress store. We will recommend trying on updraft Plus plugin.
That will automatically backup your content on a daily basis. They have multiple storage options like Google Drive, Dropbox, Mediafire and more. That is the safest way to get back your site to easily.
These Top 10 Essential Plugins for wordpress are most important to need every new or old Blogger. To install it and enjoy now. If any doubt comments in below and shares our post to your social handles.